Pollo Del Mar
Speed of Dark
Release date: 3/10/2023
Press inquiries:
MuSick Recordings 51
Electronic Press Kit
Pollo Del Mar explores the posit: What if Beatlemania hadn't squashed the popularity of instrumental surf music in America? What if the genre was allowed to evolve, and became the roots for all album rock?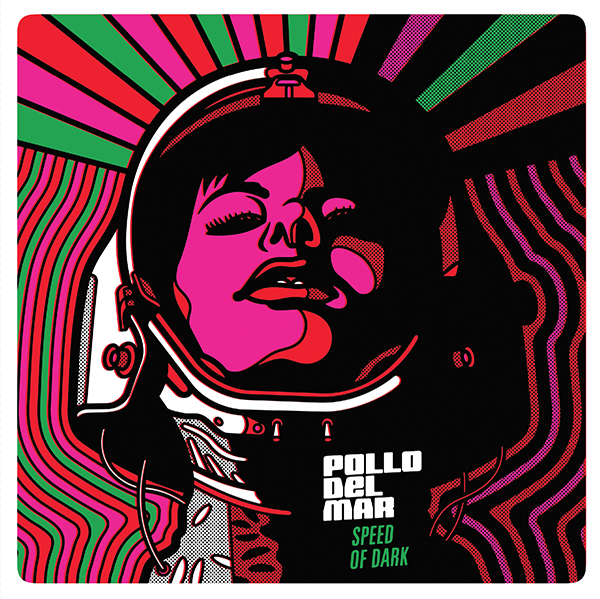 "Pollo Del Mar have made origami out of sound." -David Arnson, Insect Surfers
MuSick Recordings announces the release of Pollo Del Mar's Speed of Dark LP, their first studio recording since 2004's The Golden State Album.
Covid times provided plenty of down time for the world, so why not get the band back together for some noise? Pollo Del Mar laid the name to rest in 2012 as they all pursued other musical interests. Band leader Ferenc Dobronyi worked continuously with surf band Frankie and the Pool Boys, but had a stockpile of songs better suited to the psychedelic and progressive instrumental sound of PDM.
The Speed of Dark recording sessions came together after months of blowing out the cobwebs and slapping on the signature PDM layered arrangements, heavy on the intertwining psych guitars by Ferenc and Jono Jones, and pummeled vigorously by the powerhouse rhythm section of Jeff Turner (bass) and Jeremy Rexford (drums.)
If the album was recorded in 2020, what the hell took so long? Well, blame every other band that decided to get together and record an album. As Speed of Dark is currently a vinyl only release, the manufacturing simply took forever.
The band members recollect their band and recording experiences in these extensive liner notes.
New to Pollo Del Mar? Here's the skinny: Spawned in 1993 and inspired by progressive Bay Area instrumental bands like the Mermen and The Aqua Velvets, the group released four studio and two live albums. They also appeared on 26 compilation and tribute albums. Pollo Del Mar has toured Japan and taken two tours to Europe, headlining the Surfer Joe Music Festival in Italy. After hundreds of shows the band retired in 2012, taking only the occasional fundraising gig. Pollo Del Mar will reunite in the summer of 2023 in support of Speed of Dark.
Record release show, March 25 at The Art Boutiki in San Jose.
"Speed of Dark is a gorgeous love letter to the guitar and its many genres, timbres, techniques and moods. It is a sonic voyage of ear candy into divergent realms of creativity and emotion guaranteed to transport the listener through a special door to which only Pollo Del Mar possesses the key." -Jonpaul Balak, Luxuria Music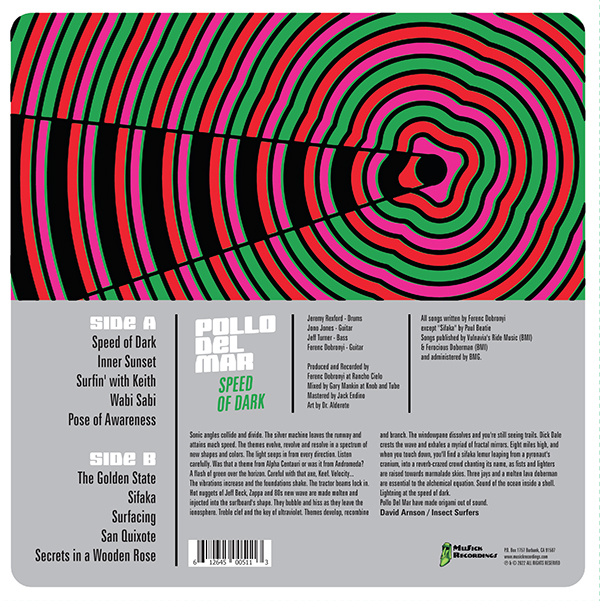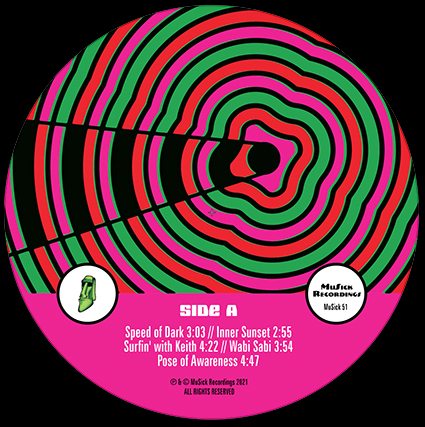 Side A
Speed of Dark
Inner Sunset
Surfin' with Keith
Wabi Sabi
Pose of Awareness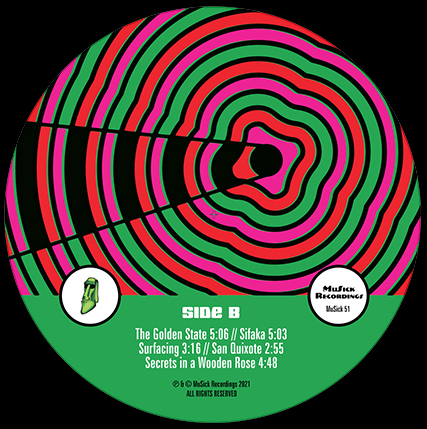 Side B
The Golden State
Sifaka
Surfacing
San Quixote
Secrets in a Wooden Rose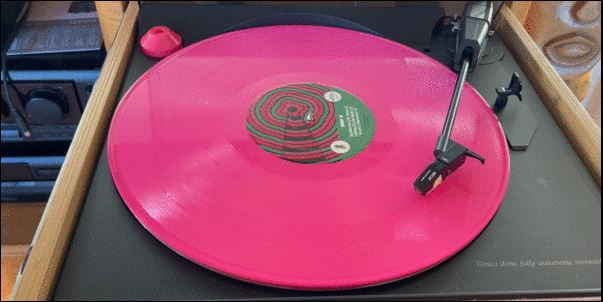 Band photos
Credit: Paul Haggard
Ferenc Dobronyi - Guitar, Jono Jones - Guitar, Jeff Turner - Bass, Jeremy Rexford - Drums
Links
Bandcamp
Facebook
Instagram
Pollo Del Mar web archive
MuSick Recordings
Video
"Pollo Del Mar contribute to the genre's oeuvre by crafting lilting, cinematic vistas, without ever losing sight of surf's classic melodic sensibilities." - Darrin Fox, Guitar Player Magazine
"One of the hottest instrumental rock bands on the scene today." - Robert Silverstein, 20th Century Guitar
"Let's just say that things never get boring." - John Heidt, Vintage Guitar